Disconnect with Duende
Gamajoba. Hola. Hello there!

Welcome to our blog about all things Duende. This is where we will be sharing our love for Georgia, glamping, nature, rural tourism development, and community.

Duende is defined as "a quality of passion and inspiration".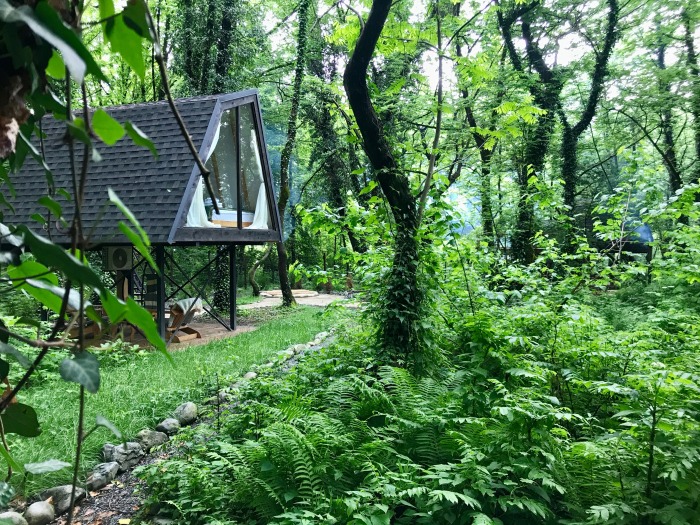 It is said to be the hardest word to translate from the Spanish language. Often, it is used to describe having soul, enhanced emotion, expression, and heart. It is something that comes from inside of you as a physical / emotional response to something you experience. It makes you smile. It is authentic. It is love filled. It is what we felt the moment we arrived #atduende.

Duende Hotel is a nature's oasis created by a community of local and international contributions.  It is located at the edge of the Lagodekhi National Park in a small village called Khiza, Georgia (the country).  It was built and designed as a perfect retreat to disconnect from all things man made and connect to all things good for the soul – nature, self care, quality time, food, and wine.  Locals worked with us to preserve the natural environment while developing unique treehouses and a guest experience that would be hard to put into words – Duende.

Duende Hotel encourages guests to explore an "off the beaten path" part of the Kakheti region.  Here, you will feel the true meaning of Duende. Whether you are hiking in the Lagodekhi National Park, sunbathing by the Ninoshevi River, gazing at the Greater Caucasus Mountains, or simply disconnecting under the canopy of century old trees, Duende will be present.  You will feel Duende, in the most natural way.

The Duende team is looking forward to spoiling you with nature and inspiration.